Sunky O is a fashionista and a lifestyle influencer/ content creator. He is an icon but you can also call him a survivor because like many he has built himself up from the bottom into a force to be reckoned with in the industry. He was born into a family of established business moguls who believed that their child had to be either a doctor, a lawyer, an accountant or an engineer. He grew up overseeing his father's business which in turn influenced his academic choice. He went ahead to study accounting at the University of Lagos but ended up being the CEO of a lifestyle company.
Sunky loves a good Lagos party but if there is one thing he does best, it is organizing and promoting the best parties. He runs one of the most successful lifestyle companies in Lagos, Nigeria. He started his lifestyle brand ten years ago while still at the University of Lagos but officially launched the company in 2021. Sunky is an Arsenal fan, we still don't know why though.
YellowLyfe Mag had a conversation with Sunky O and he took us through his journey as to how he was able to fight for what he believed in. One thing we would say is to stay tuned if you love a vibe because he is a good vibe.
YellowLyfe Mag: Tell us about TSOLC
Sunky O: That is my lifestyle company. It is The Sunky O Lifestyle Company. We are into brand Communications, Event promotion, Event launch, and premium lifestyle event planning and management. We bridge the gap between you and your audience.
YellowLyfe Mag: You recently launched Soul Lagos, tell us about that
Sunky O: Soul Lagos is a client and family of the brand. Shout-out to the good people of Soul Lagos. They reached out that it was about time to launch the new brand in style and they felt TSOLC should be the one to do it. I'm happy we lived up to their expectations.
YellowLyfe Mag: Are you a full-time content creator or do you do something else on the side?
Sunky O: Yes, the content creating side of it is on the side. My lifestyle company is my baby. The whole lifestyle brought about me creating content. I was invited to a meeting one day and the lady commended me. She said, "our brand needs people like you to represent us. Your energy, the way you dress and talk but you are not building your Instagram". She advised me to get my following up to a particular level.
YellowLyfe Mag: When did you start your lifestyle company?
Sunky O: So I officially launched the lifestyle company last year but my lifestyle company has been on for over ten years. I started when I was at the University.
YellowLyfe Mag: Wow! That's a long time. Tell us, what has the journey been like?
Sunky O: The journey hasn't been a smooth one. Considering my background and not having any support but from God and a few friends who kept on seeing the vision, I wasn't even seeing (shout-out to them BTW ). It all started as a joke from being an Etisalat campus ambassador to working as a brand ambassador with experiential agencies then moving to clubs and lounges. God is good I must say. Rough but Progressive!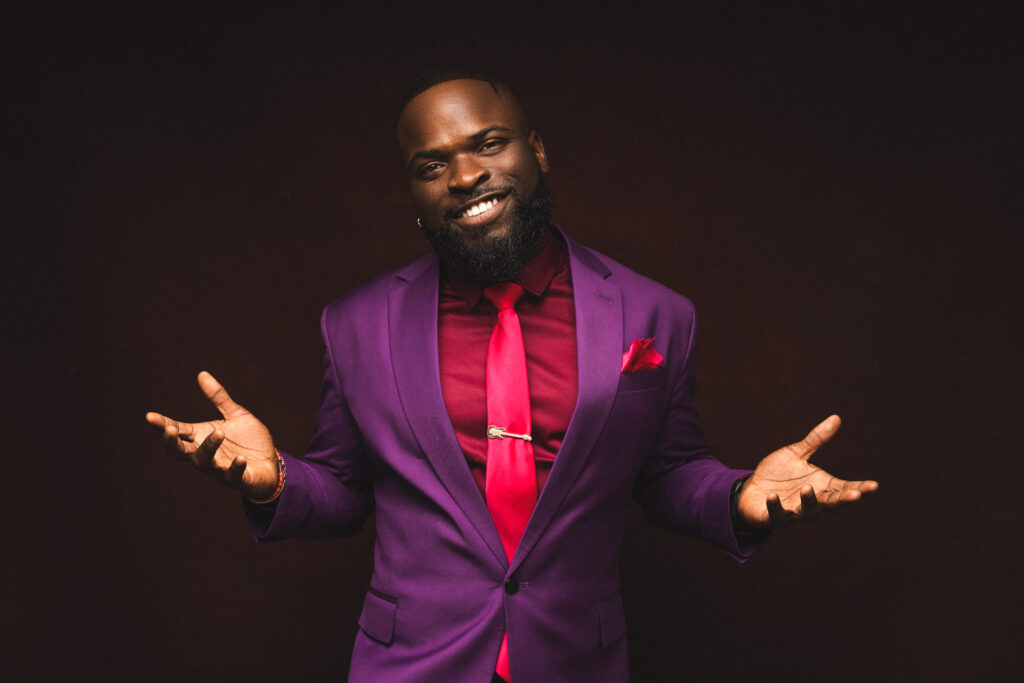 YellowLyfe Mag: Is there something else you would rather be doing other than what you already do?
Sunky O: NOTHING! I tried something else, I did it for four years. I thought, " Ok Sunky, what if you have been doing nonsense all your life ? What if this whole lifestyle is not for you?". So I switched to the corporate world, I did it for four years and I left. So it made me realize that lifestyle is my path.
YellowLyfe Mag: So what was your experience working in the corporate world?
Sunky O: The corporate world is one for the books. I learned a lot. I met a lot of characters which made me realize the whole politics and jealousy aren't just on the streets but everywhere
YellowLyfe Mag: Do you have friends who do the same business as you?
Sunky O: Yeah, I do. Though people say you shouldn't have friends who work in the same field as you due to envy or jealousy, I have one or two legit, pure-hearted ones that wish me well and the feeling is mutual. So yeah, I do and I don't have issues being friends with them. I mean, everybody won't stan you, some people would be envious of you based on the fact that you keep getting jobs and all but it's just the grace of God. So if you don't have people like that then you are not doing something right.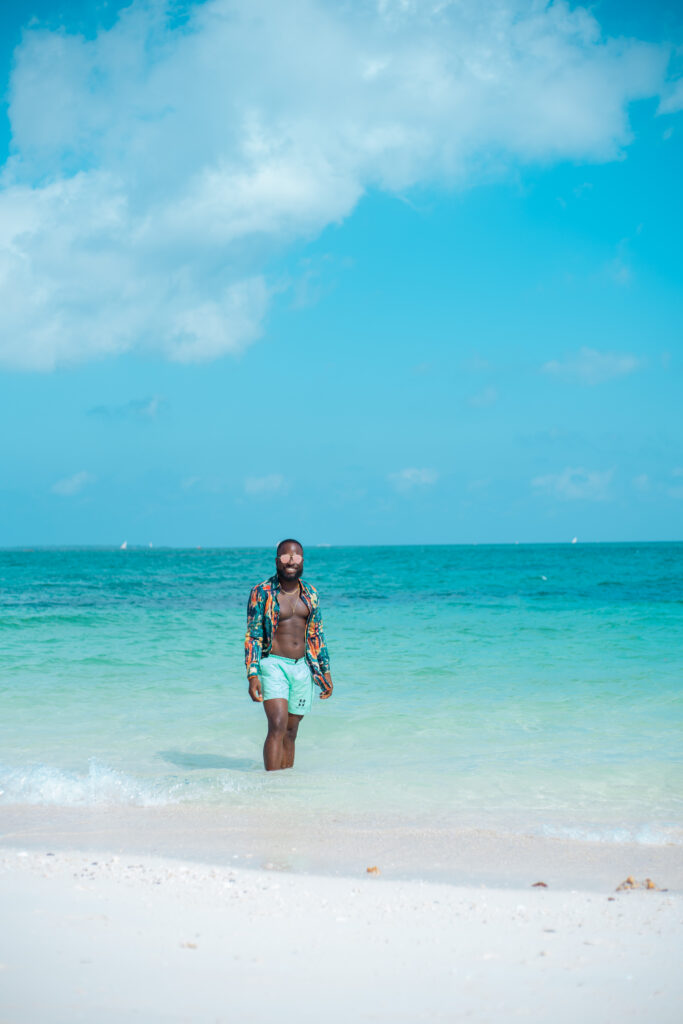 YellowLyfe Mag: What would you say are the issues faced by people in your line of business?
Sunky O: A major issue will be the fact that people feel like because it's a service, it shouldn't be a certain price. People would rather rate what they can quantify higher as to service. In as much as they know that Pr is needed, they still act like it's not anything serious. This is a very big constraint and it hurts so much that we always have to go back and forth on offers and negotiations on something bringing value to the establishment.
YellowLyfe Mag: Do you work on a contract basis or do you have companies that you are a part of their brand?
Sunky O: I do both. I have a lawyer, shout-out to king Pexxie. He is my lawyer and my friend. So I have part-time clients and full-time clients. Some people hired me for just one month and they decided to extend the contract, some people for a whole year. I also have the one-off clients, we draft the contract, sign a memorandum of understanding and it's done. That happens, so different strokes for different folks. We fine-tune into what you come to meet us for.
YellowLyfe Mag: Have you ever had to work with a brand that you decided never to work with again?
Sunky O: Yes, nau. I have done one or two with brands and I was like, " this is not why I'm on planet earth"
YellowLyfe Mag: Has there ever been a brand whose case was so bad that you couldn't fathom what got them into the situation?
Sunky O: Yeah. But I thank God none has ever been out of control. We either make a refund or we settle it somehow. No time to check time
YellowLyfe Mag: So have you had to reject clients before?
Sunky O: Of course, plenty! Though I won't tell you directly that I'm not doing it because my next client can be from you. I would just say something like, "Sorry we are not available at the moment".
YellowLyfe Mag: What are the benefits and disadvantages of working in your line of business?
Sunky O: So I would start with the disadvantages first, It has a lot of loopholes, sometimes you feel like you are not enough. Also, it can be very exhausting and time-consuming. Your body would always want to choose when you should rest if you don't do it when you are supposed to. Also, it is a Dramatic one out there.
The benefits include getting to see your ideas come to life without any oga saying, "No you can't execute it that way".  The fact that you own your life, you choose your time. I'm my boss. It increases your network. freedom of expression and many more.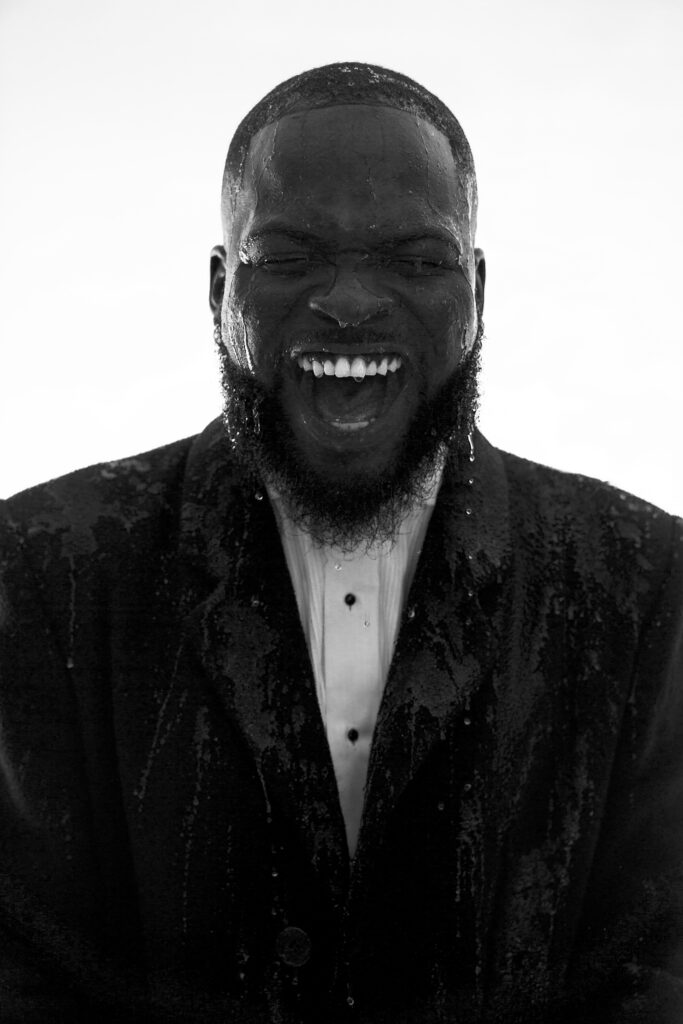 YellowLyfe Mag: Based on some of your tweets, would you say you are a foodie?
Sunky O: Oh my God… Lol. I was already thinking, "Where is this going to? I am a FOODIE. I have a thing called, " Food tasting with Sunky O". I do it for restaurants, basically four to five-star restaurants. So if there's a restaurant I like, I usually prefer working with them when they are just setting out though as to when they are already running.
So yeah, I have had a couple of tasting events where I invited about twenty of my friends and we had a long royal table. The chef of the restaurant comes around and tells us about their starters, main course, and dessert and just runs us through what we should expect from the restaurant. So we eat and give reviews, it is an aggressive marketing strategy (winks)
YellowLyfe Mag: Where do you see yourself in five years?
Sunky O: In five years, I see my lifestyle company being fully grounded because that's my baby. When I mean grounded, I mean when anything lifestyle comes to town it has to be through TSOLC as the No 1 lifestyle company in Nigeria. I see myself owning a beach house in Lagos, A beachwear line called Hot Topic, which is currently at the sampling stage BTW and finally Corporate Social Responsibility. I love giving back, so there would be an initiative along the line.
YellowLyfe Mag: Any advice for someone who wants to get into the business?
Sunky O: Let me start with a short story. I drove through some parts of the mainland sometime ago and I realized that nothing had changed, I just had to thank myself again like, "Sunky, thank you for not taking that environmental advice". So my point is, anybody out there trying to go about this way of life, you need to pay attention to those messages that keep coming to you irrespective of your father's choice or your mother's choice, your environmental choice, irrespective of everything. Pay attention to your inner voice that keeps speaking to you and you would realize that it is never a mistake. It won't be all rosy and shiny but all those stories and experiences make it a sweet story to tell. It's on our parents for producing us into whatever they produce us into but it's on us to produce whatever we think is best for our new generation that's coming.
YellowLyfe Mag: So for content creation, do you think that it could be a full-on career?
Sunky O: Of course, yes. I have seen a lot of Gen-Z that all they do is content for a living. I spoke to a couple of them recently and they can't even do 9-5, at least I tried it. They won't even try it. As long as there are social media platforms, there will always be online content creation.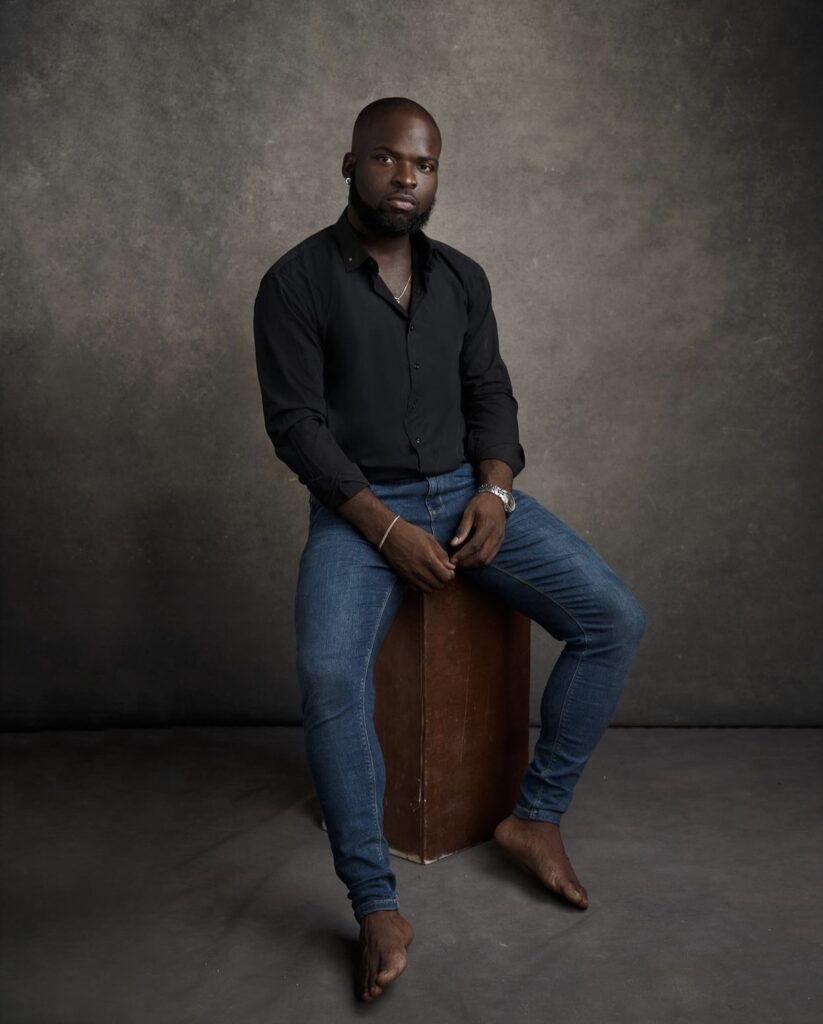 YellowLyfe Mag: Do you think content creation should be added to our curriculum in schools?
Sunky O: Yeah, it shouldn't be included as vocational. It has to be a core course. That way dreams don't die or get shattered. We need to introduce it and discuss it the same way biology and mathematics are being taken. Not until then, it would always be seen as recreation.
YellowLyfe Mag: Do you have a favourite quote?
Sunky O: It has to be, " We Move regardless". I have had my crying nights, my downtime, when I'm like, "I'm losing it, oh my God, have I been misled, am I doing this" but the minute I get up and look into the mirror like I'm doing right now, I tell myself, " Sunky O! We Move!" because we have to irrespective of it, regardless. We move!