Following the fashion weirdness of 2020-2021 trends – fashion tendencies of 2022 are expected to bring some fashion freedom you may never expect.
For decades, the 'latest' fashion trends were gathered from runways and fashion magazines. These days, social media, youth pop culture, streetwear styles, and celebrities influence the trends with unique ajasa styles.
In a sense, the current styles resemble the 90s fashion trends. It is a mixture of the contemporary, the crazy and the old. Young people also want some freedom in their fashion styles, which influences the styles. Classy styles, you will say but are not new.
As the landscape keeps changing and morphing, staying up with the latest fashion trends is paramount in the post-pandemic era.
Without further delay, these are the top fashion tendencies of 2022:
See also: Top 10 interesting restaurants in Abuja
1/12
Women's Bomber Jackets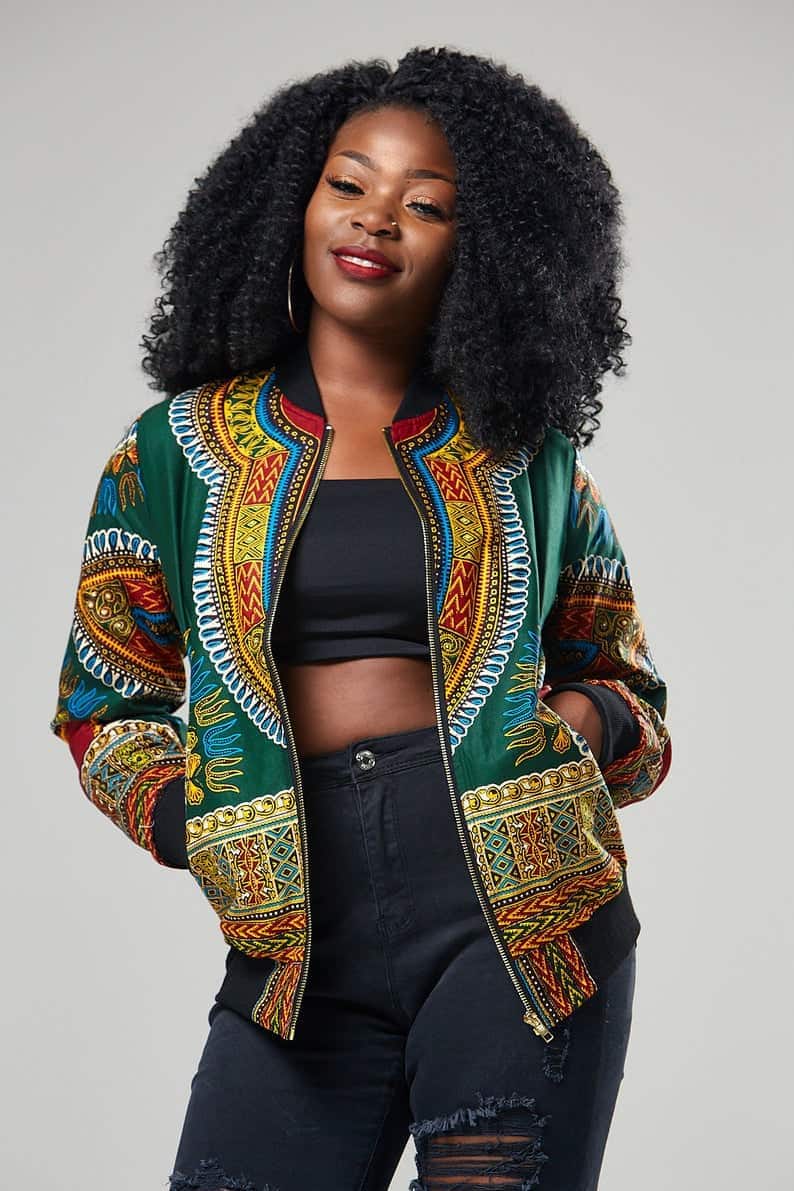 People only thought about jackets when materials that can fit the hot climate were used to make them. Jackets were not really a common then before now. Now, they come in African prints and jackets are becoming a huge part of fashion styles.
Bomber jackets should always rest loosely on your hip. The cuffs should be relatively tight and should not go past the wrists.
2/12
Cropped Cardigans
As far as contemporary fashion goes, cropped cardigan is top of the list.
Jeans and boots are also great accompaniments for a cropped cardigan. However you style it, make sure you'll be comfortable all day long.
3/12
Boiler Suits
This one-and-done hero piece may crop up everywhere this year, from the runway to your favourite e-shopping stores.
It's easy, it's cool, and it takes the stress out of picking pants and a shirt – because we already have a whole lot on our hands now.
4/12
Bohemian Florals
Flowers represent femininity, renewal, nature, beauty.
You can describe this fashion trend as adding petals to the metal. Also, choose fantasy florals, avoid wilting roses.
5/12
Colour Clashing
Colour clashing used to be a top discussion in Nigeria. People argued that you should not be competing with the rainbow in your outfit. But guess, what, colours are coming back!
6/12
Monochrome Matrix
Nothing as classy and simple as just hopping in a black and white outfit and going out. There's no pairing as classic as a white button-down and black pants.
Whether textural and layered, there's a monochromatic style trick for everyone – just choose which one.
7/12
Maxies
The maxi dress style has always been one of the most versatile things a woman wears.
Dubbed by many as 'blanket dresses' – the maxi's of 2022 will be brighter and shinier.
8/12
Voluminous Sleeves & Shoulders
Conspicuous sleeves – with their ruffles, puffs, and frills – are ballooning at that wedding or party, and there's no sign of the trend deflating.
The 'sleevification' of fashion is in full swing right now. Are you following this or still reconsidering?
9/12
Sash Belt-Dress
Belts can add that final sartorial touch and can be the equivalent of adding a period to the end of a sentence. But they mostly need to be visible.
Sash belts will be a fashion-forward statement piece you can tie around your waist (like a sash) and look like a style-goddess.
10/12
Buckets Hats
Bucket hats have been a fashion accessory for a while now, and are not looking to be phased out this year. It adds some spice to the outfit and can be worn on many styles.
11/12
Y2K Fashion
Y2K fashion brings back metallic jackets, boot-cut denim trousers, bedazzled logos, teeny-tiny bags, denim on denim, and lots of Juicy Couture.
12/12
Wide Leg Pants
This is inspired by Y2K fashion reinvention and is definitely going to be a thing in 2022.
For the last ten years or so, if you had asked a woman to wear pair of pants that weren't skin-tight, she would have rolled her eyes in disgust. It has been skinny jeans and leggings.
You can match your wide-leg pants with cropped tops.