You are probably tired of beaches, especially if you live in Lagos. Or clubs, or restaurants, or hotels. Good for you. There are places across Nigeria you can visit that show the natural beauty of nature, and are good hangouts spots. If you love to tell stories through pictures or texts, these places offer the best muses.
We listed these below:
Kajuru Castle
The Kajuru Castle is a luxury villa at Kajuru (Ajure) village in southern Kaduna, located about 45 kilometres from Kaduna and is built with 1 metre thick granite stone in a fanciful medieval-inspired Romanesque style. It is adorned with turrets, an armoury, and a dungeon. The castle is privately owned and can host 150 guests. The castle is often described as an African version of the Bavarian Castle in a very grand 19th-century Romanesque revival style. It has a baronial-styled hall, coupled with dungeons and towers lined with crenellated walls. The castle also has a big "knight's hall" and a landlord's (masters) residence and several other rooms over its three floors.
See also: An 8-point letter to young people | Workplace tips
Minjibir Park, Kano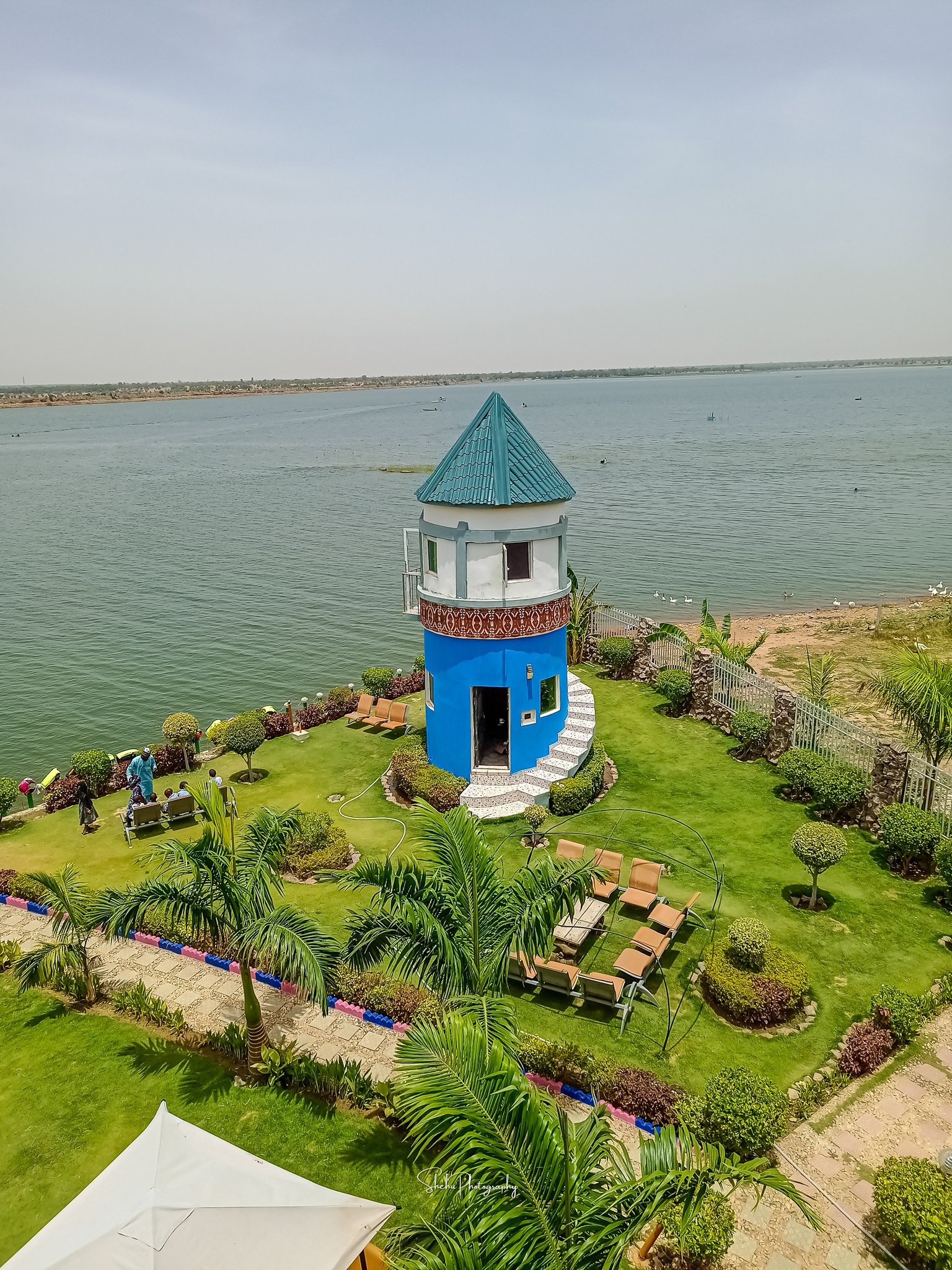 A good place for a family picnic, dates, hang out with friends. There is enough space and activities for kids like swings, kiddies pool, and other exciting stuff. It has lodging facilities, polo ranch, swimming pools, restaurants, gardens, event centers, motorboats. It is regarded as the best resort in North Central Nigeria.
ALMAT Farms, Abuja
Almat Farms is a leisure and corporate getaway destination that allows you time away from all the bustling noise of city life to relax, refresh and renew yourself. ALMAT Farms is set in the beautiful rolling greenbelt countryside of Kuje, Abuja, and yet is easily accessible from all the surrounding areas. At ALMAT Farms, they have reinvented a system of agriculture in Nigeria where innovative farming integrates with hospitality and lifestyle to enhance the agricultural value chain. Almat Farms engages in commercial production and sales of vegetables and protein-rich hay for livestock. They also provide pasture grounds for livestock grazing.
Ogbunike Caves
Located in a valley blanketed by tropical rain forest, the collection of caves has been in use over centuries by local people for whom it has particular spiritual significance. This spiritual significance is still apparent, as the "Ime Ogba" celebration is undertaken every year to commemorate the discovery of the caves. Descending into the valley where the caves are located is a lengthy walkway made up of about 317 steps said to have been constructed by the Anambra Government in the mid-'90s.
The main cave consists of a massive structure with a big open chamber of about 5 metres high, 10 metres wide, and 30 metres long at the entrance. There are ten tunnels at the main chamber leading in different directions. Within the tunnels are big chambers and other tunnels of varying lengths, some of which are interconnected. The caves are occupied by a large colony of bats of various sizes. There are streams and bodies of water at various places. A stream flows out from one of the tunnels into a rapid flowing river (River Nkissa). At the meeting point of the river and the stream one can feel the warm water from the caves and the cold river water. Beside this portion of the river is a table land of about 5 X 5 square metres used as a relaxation spot by visitors to the caves. The immediate environment of the caves up to about 200 metres radius is a thick tropical rainforest type of vegetation. The site has sufficient boundaries (20 hectares) to protect its values from the direct effects of human encroachment.
Yankari National Park
Yankari National Park is a large wildlife park located in the south-central part of Bauchi. It covers an area of about 2,244 square kilometres (866 sq mi) and is home to several natural warm water springs, as well as a wide variety of flora and fauna. Its location in the heartland of the West African savanna makes it a unique way for tourists and holidaymakers to watch wildlife in its natural habitat. Yankari was created as a game reserve in 1956, but later designated Nigeria's biggest national park in 1991. It is also one of the most popular eco-destinations in West Africa.
Milliken Hill, Ngwo, Enugu
The Milliken Hill road, Ngwo, Enugu, is an ancient, historic, and undulating road, modernised with streetlights and other safety measures to showcase its potentials as a tourist attraction and the state's natural roller coaster, which now serves as an alternative gateway into Enugu, from the Onitsha-Enugu Expressway. Milliken Hill road is a 4.8 kilometre long and narrow highway at the cliff edge of the hill, constructed in colonial times due to coal discovery on the hill.
Yusufari Oasis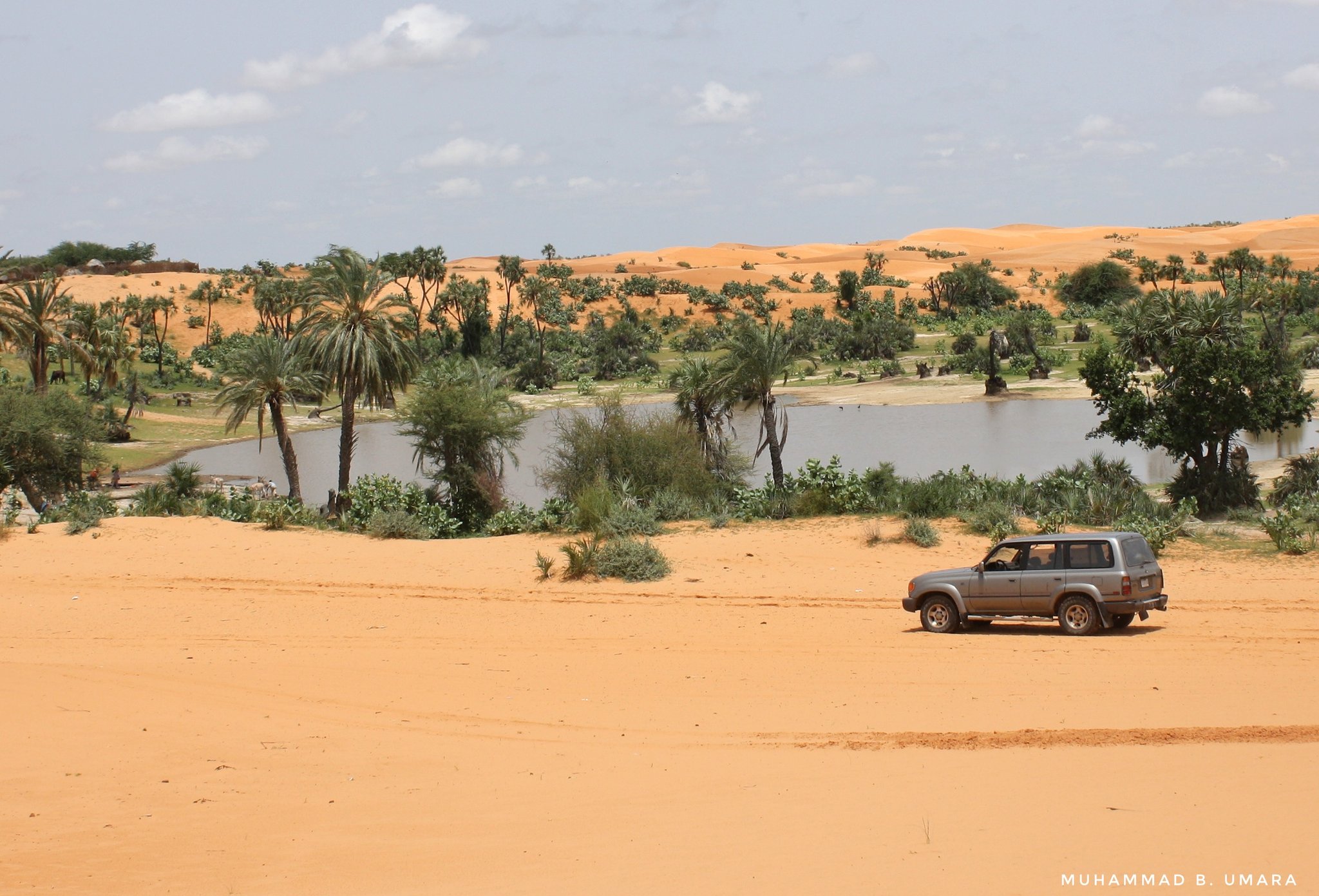 Tucked away in Yobe's Yusufari Local Government Area is an oasis surrounded by the rolling sand dunes and desert plains. Some call it the Yusufari Oasis, Oasis of Yusufari or Tulo Tulo Oasis. The oasis and the Tulo Tulowa village are in a low valley. The clear water in the pond is constant throughout the year. Surrounding the pond is luxurious green vegetation with palm trees pitched against the warm hues of the desert sand dunes. The sand dunes form five hills around the oasis, giving it an undulating topography. Its beauty shines because of the vastness of the desert area.